Coon Rapids Public Library
Welcome to the Coon Rapids Public Library. The library is your one stop source for all of your informational needs. We have a large selection of books, magazines, newspapers, and electronic resources available to be checked out by our library card holders. Here you will also find electronic resources, news, announcements, and a calendar of upcoming library events!
COVID-19 updates at the Library:
We currently are not requiring masks when entering the building. However if you feel more comfortable in wearing one, feel free to do so.
We are staffed regular library hours.
All library services are available, and we are still offering curbside service for those requesting it, along with in-town delivery for those patrons that can't get out.
All computers are available for patron use with no time limits. We will need to close computers down at least 45 min. ahead of closing time for proper end of day disinfection on all surfaces.
All seating areas are accessible as well as daily newspapers for patrons.
We want to keep our staff, our patrons, and the public safe during this phase of re-opening, so if necessary the Library Director will adjust services as needed. The Library Board will review re-opening phases periodically as well.
Give us a call if you have any questions! We are excited to be seeing you again!
Please take note of our reduced hours the week of Dec. 12-16, we'll be open each day, just not quite as long of hours!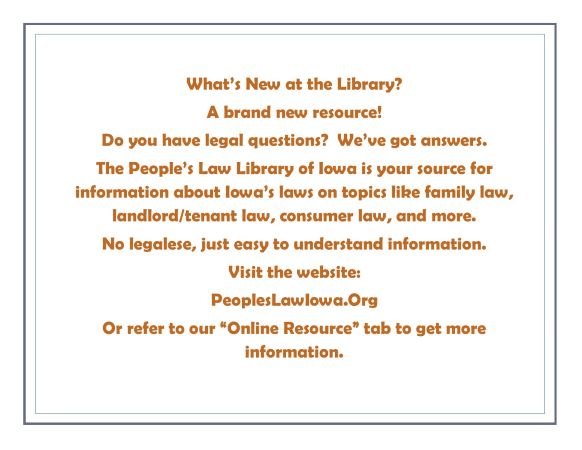 Do you have a child from infant to 5 years of age? You can sign them up online to receive a free book each month until they start kindergarten! Go to our "online resource" page and scroll down to Dolly Parton's Imagination Library for more information!