Our very hard working staff enjoys assisting all patrons. Meet them below!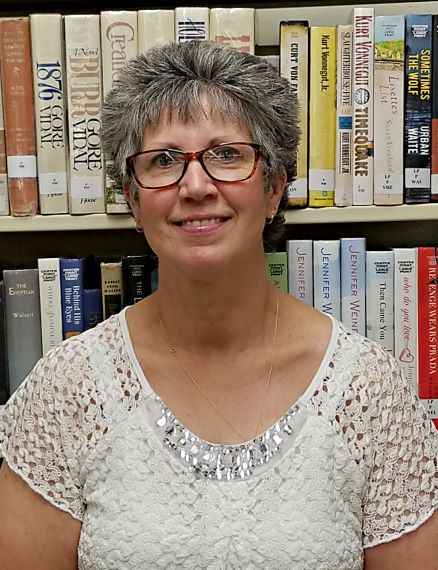 Meet Maura Marsh, Library Director. Maura began her responsibilites in February of 2016. She has resided in Coon Rapids since 1983 with her husband Mike. She has 3 grown sons. Maura & Mike also have 3 grandchildren and love spending time with family, gardening, crafting, reading, cooking and baking, walking, and camping. Some of her favorite authors are Nicholas Sparks, Lisa Wingate, and Elin Hilderbrand.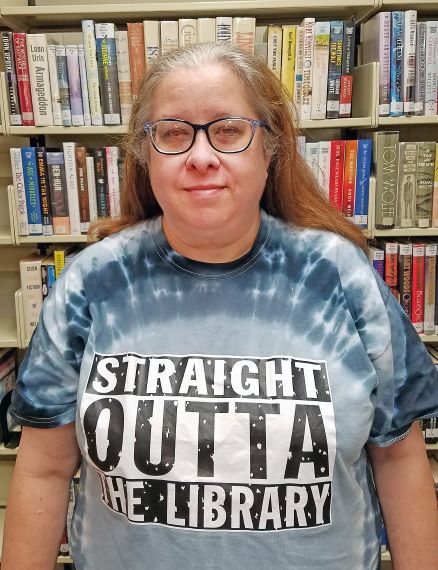 Cammy Brandt began working at the library in 2015. She's been a resident of Coon Rapids since 1997. She is the mother of 2 growndaughters Marissa & Amber. She enjoys reading, historical research, and baking/cooking.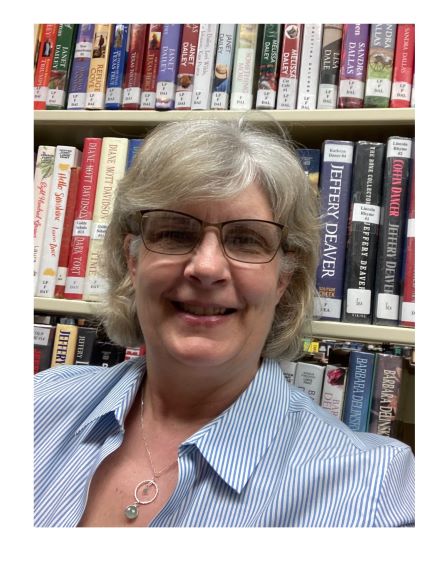 Mary Bower arrived with our staff in early 2018. She's lived just outside Coon Rapids on a farm with her husband Mark and has 2 children, Hannah and Ross. She loves spending time with her grandkids Jackson and Grace, gardening, and family. Some of her favorite recent reads include The Dutch House, Olive Kitteridge, and Born a Crime. She's glad to help suggest great reads in all genres.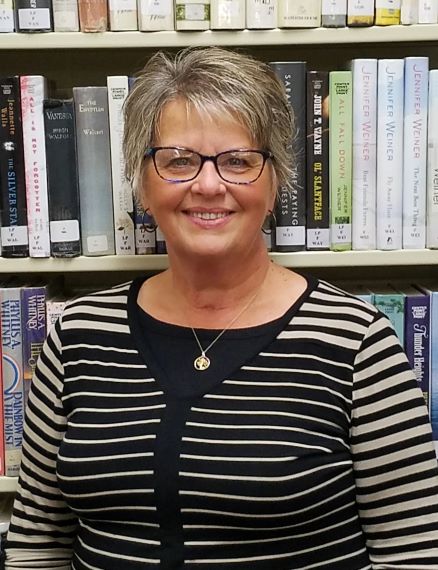 Karen Riley was hired a few months later in 2018 shortly after Mary. Karen and her husband Steve reside in Coon Rapids and have been residents for several years. Her children Jason and Jessica, their spouses, and their 5 grandchildren keep them very busy. You can generally find her gardening, sewing, crafting, baking, cooking, or running her seasonal greenhouse in town.
She loves to look through craftbooks, quilt books or cookbooks for new ideas.